Brushless DC frameless torque motor service notice
- 2019-03-29-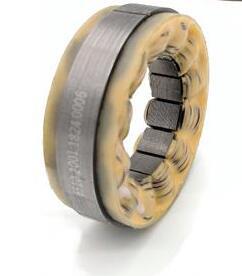 Hello, Dear User! Welcome to order Ningbo Yingdong Energy Saving Technology Co., Ltd. We will supply you with preferential price, best quality products and best service.
      Please note when ordering: product images and technical parameters on the website are for users only Reference, ordering information: Samples are provided so that we can measure the size and material of the product to ensure accurate delivery. If there is no sample, please provide product information: product name, size, material, picture, etc. Provide working conditions, such as temperature, pressure and corrosiveness of the medium, environmental requirements, maintenance conditions, price costs, certification standards, and order quantities. We provide special needs products designed and manufactured to meet the individual needs of our customers. Our factory strictly arranges production and delivery according to the contract, and guarantees to supply according to the contract time. We are committed to quality, quantity and time to provide customers with the highest quality products, the most favorable products, the best quality service. Our effort is to create ever-increasing brand value for our customers.
     When you first cooperate, you can ship the goods according to the negotiated price of both parties   After the subsequent normal cooperation, communicate separately.  
     None Brush DC frameless torque motor applications: robots, electric vehicles, CNC machine tools, packaging machinery, textile machinery, injection molding machines, printing machinery, weapons and equipment such as satellites, rockets, aircraft, artillery, radar, and other applications, semiconductor equipment, precision Machine tools, optical inspection, high-precision laser equipment, photoelectric detection, high-precision PTZ equipment for precision, efficiency and operational reliability applications.
       Thank you for purchasing our products Brushless DC Box torque motor , ECM motor, burner fan and other products, if you encounter any related problems, please feel free to contact our staff, after receiving the information, our company will reply and provide solutions.